ETBF Congress 2017 held in Vienna
The ETBF Congress, which is held every second year, was this time held on 22 October 2017 in Plus Bowling in Vienna, where the European Champions Cup is conducted on 23-29 October.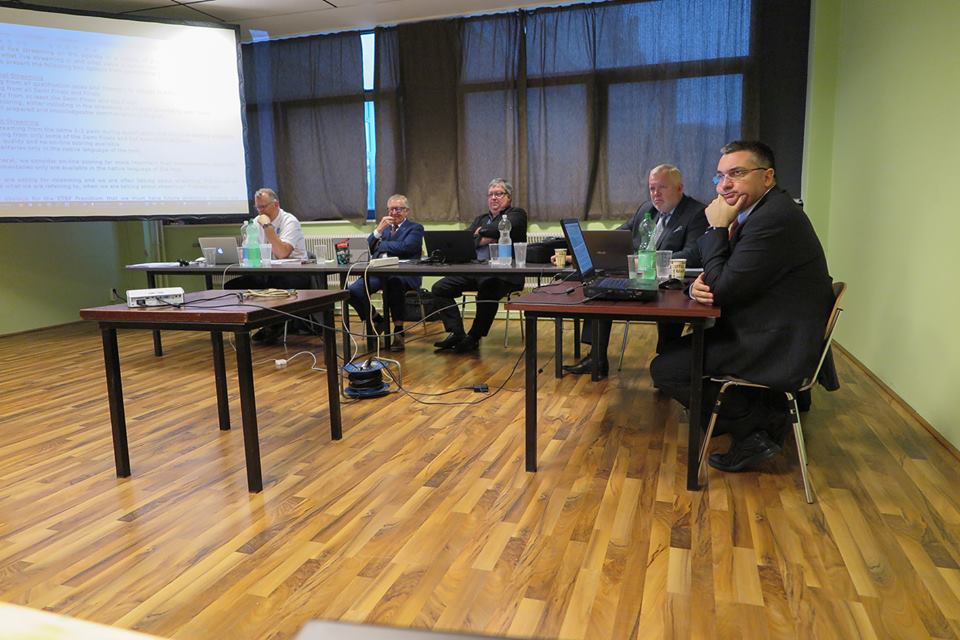 From the Congress, we will report the following:
European Senior Championships as of 2020
The most important decision taken by the congress was to establish the European Senior Championships (ESC), similar to the World Senior Championships, which has been conducted three times so far.
The first issue of the ESC, which will be conducted late January / early February 2020, will be open for 4 male and 4 female athletes from each of ETBF's member federations, who are reaching the age of 50, or are older than 50, in the year of an ESC.
The championships will be held biennially, in the years in between the World Senior Championships, so the frequency will be as follows: World Senior in 2019, European Senior in 2020, World Senior in 2021 and European Senior in 2022 etc.
The 50+ athletes will compete in Singles, Doubles, Team of Four, All Events (18 games) and Masters; a format similar to the format of the World Senior Championships.
Requirements for Presidium members
The regulation of Presidium member's eventual involvements in business related bowling organizations has been simplified by a congress decision implementing transparency as the headline for such situations.
The old rule was to some extend restrictive and not easy to interpret, while the new rule is simplified in the sense that eventually involvements in business related bowling organizations by a candidate must be announced to the Congress before elections.
If a new involvement happens in between congresses for an already elected Presidium member, it must be reported to the Presidium for a preliminary discussion and afterwards announced to the member federations.
Elections
The President of ETBF, Addie Ophelders, was re-elected by acclamation for a new 4-years period.
Valgeir Gudbjartsson, the Secretary General of ETBF, and Onder Gurkan, the Chairman of ETBF's Education Committee, were both by acclamations re-elected for new 4-years periods.
Marios Nicolaides, ETBF's well-known Technical Delegate, is in addition also member of the ETBF Presidium. Marios Nicolaides was elected by acclamation for a two years period, filling a previous vacant position in the Presidium.
The ETBF Presidium is from now on composed as follows:
Addie Ophelders, President
Kim Thorsgaard Jensen, Vice President
Valgeir Gudbjartsson, Secretary General
Sergey Lisitsyn, Presidium Member
Onder Gurkan, Presidium Member
Marios Nicolaides, Presidium Member
Florian Fister and Jan Edvardsen were re-elected as auditors, and the same was Marc Beaufais as the substitute auditor.
The next ETBF Congress will be held in conjunction with the European Men Championships 2019 in Munich, Germany.
Komentāri
komentāri